Serendib. Taprobane. Ceylon. Sri Lanka.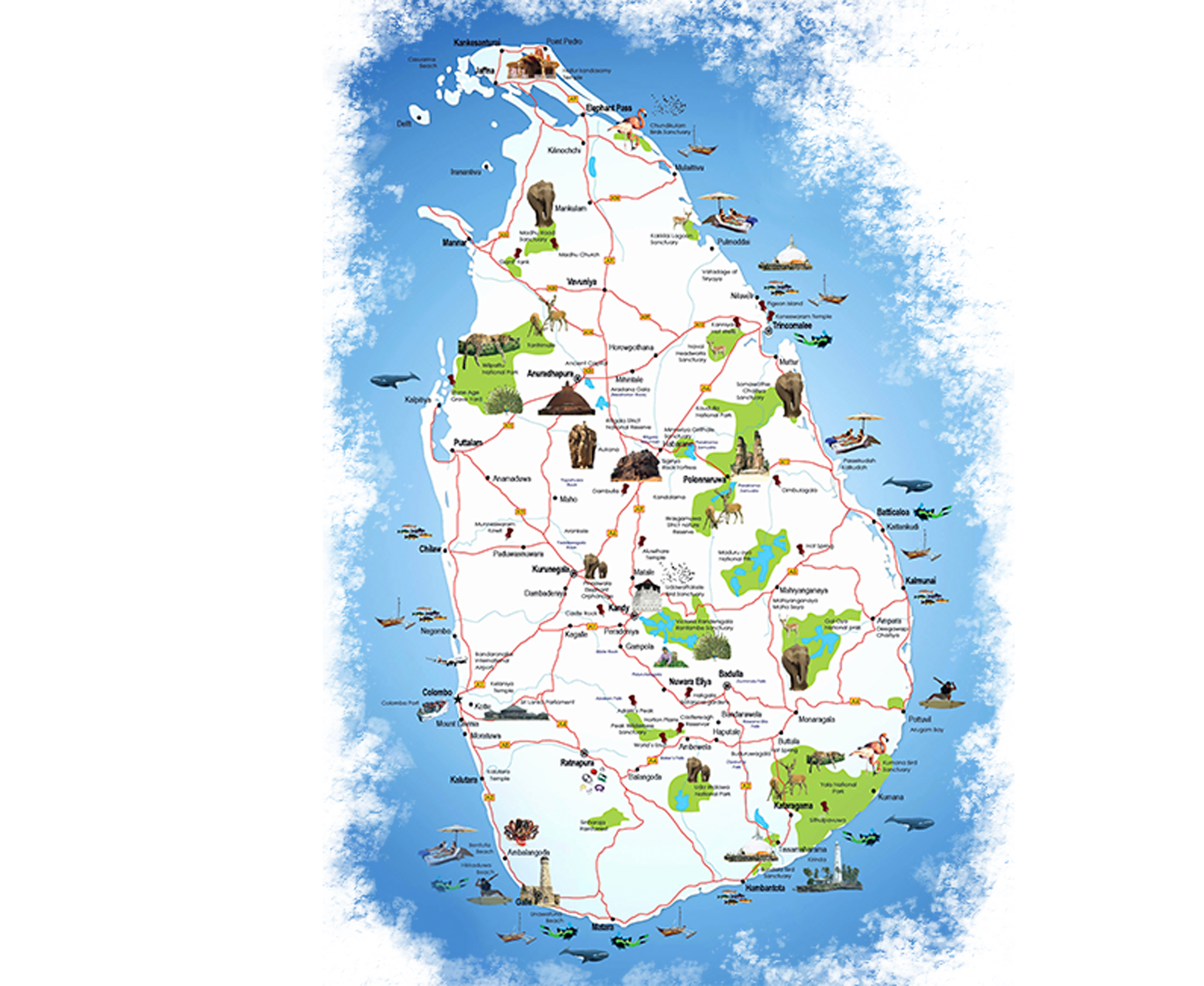 The island nation has been known by many names through the years, but perhaps the best way to describe it is Paradise.
Dangling off the southernmost tip of India, the island is easily one of the safest places to travel, anywhere in the world. You will also find that Sri Lankans are known for their warmth, hospitality and quaint sense of charm.
To come here is to let go, to unwind and to find yourself.
For a small island, Sri Lanka is packed with 65000sqkm of unimaginable diversity from exotic beaches to lush mountainside, tropical wildlife to ancient temples and from precious gems to succulent curries. Welcome to 2500 years of cultural heritage, tea plantations, a modern
metropolis – and the time of your life.
Be carried away by our whims and winds, discover old gods and new religions, encounter plus-sized smiles and over-helpful locals; we are an island of charms, charmed ones and charming ways. Come, discover the island with us.